Sintesi: Michelin Starred Restaurant In Ariccia
A far cry from the fraschette of Ariccia, this modern and warm restaurant turns outs fascinating dishes that blend innovation and quality ingredients.
A trio of young talent -two chefs, Sara Scarsella and Matteo Compangnucci and sommelier Carla Scarsella, have created a fresh, upscale and comfortable fine dining experience. In the process they obtained a Michelin star, a first for a restaurant in the Castelli Romani.


photo credit: Sintesi

Walking inside, the interior has a soothing, chic, natural feel. Bare wood tables with tan chairs are part of the minimalist furnishings. The moss and botanical compositions along the ceiling and walls contrast with their dark paneling and together with the overall beige and bronze color themes, the main room gives off a warm, contemporary vibe.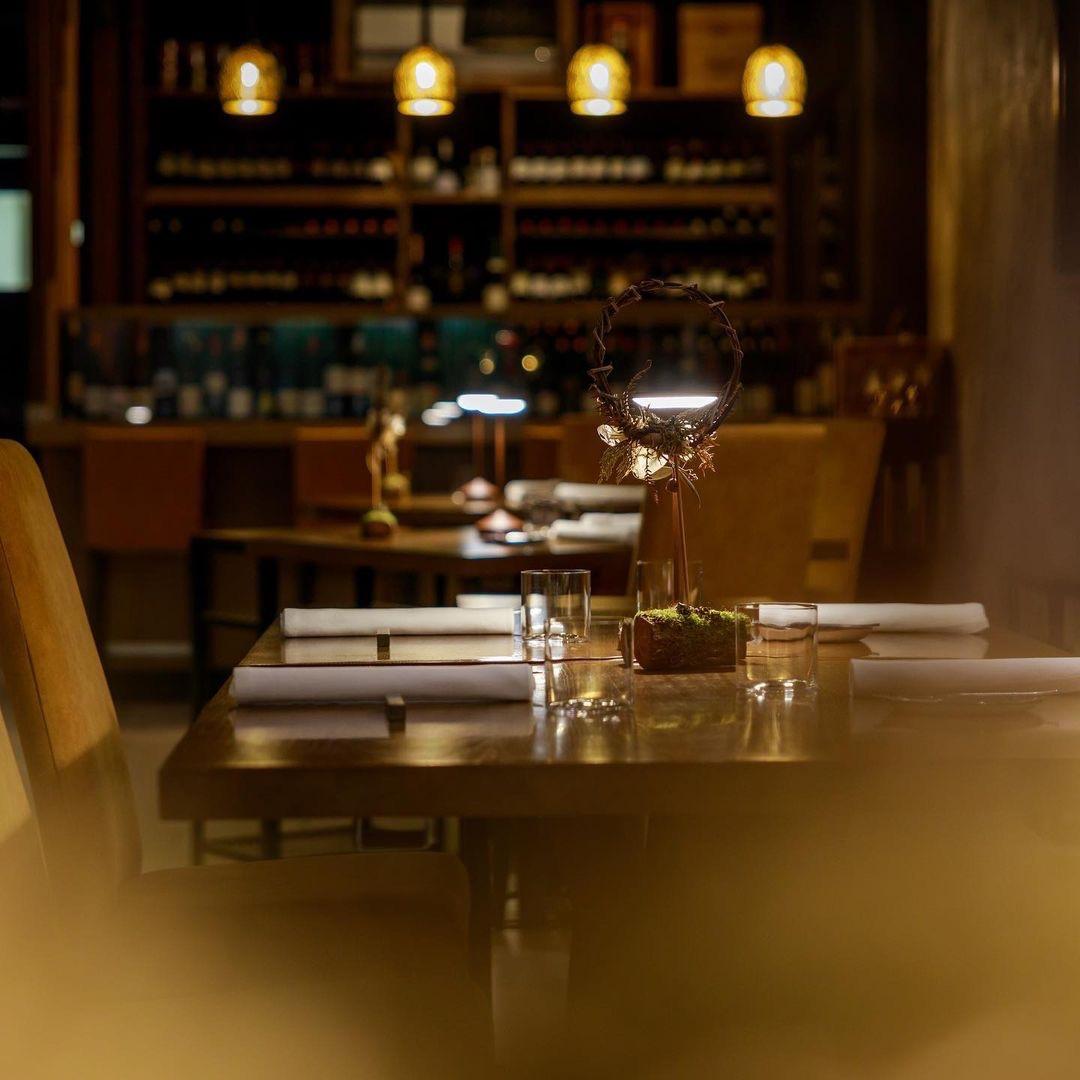 photo credit: Sintesi
We started out the experience with the much appreciated, beautifully presented "welcome snacks", which included tartlets, a miniature fish cannoli and an attractive leaf shape cracker made of carrot.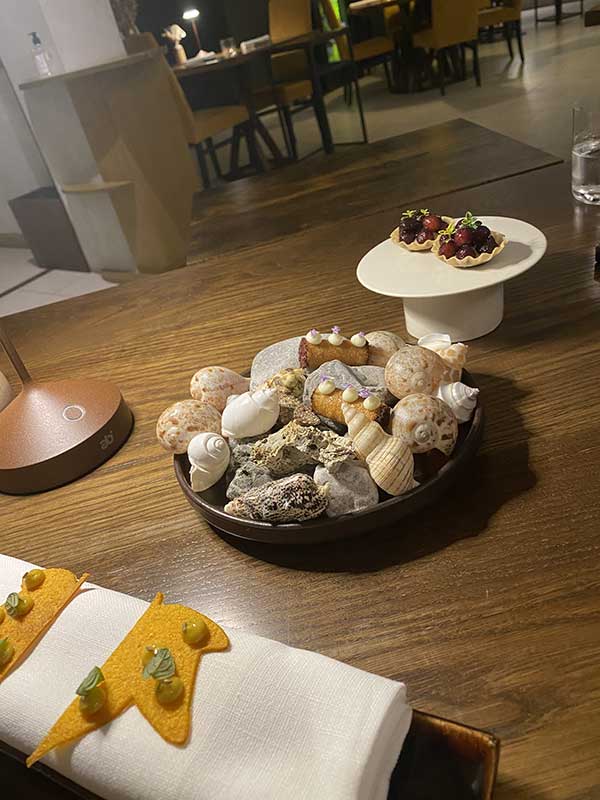 We chose the 7 course tasting menu off their Autumn 2022 menu and selected a bottle of wine from their extensive wine list, although there was temptation to go with the wine pairings by the glass that accompanied this menu (a juice and kombucha paring is also offered). In addtion, we ordered their homemade bread and focaccia, served deliciously warm, with a side of anchovy butter.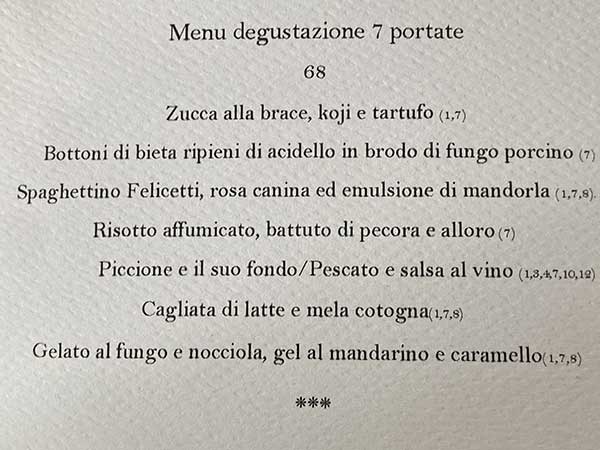 The most memorable dish of the tasting menu was a Swiss chard bieta ravioli—the slightly steamed Swiss chard leaf playing the main role as the outer "pasta", which was filled with a soft cheese similar to robiola, served in a porcini mushroom broth. Innovative, attractive and tasty.
The runner up was the dessert; a mushroom and hazelnut ice-cream, with a caramel topping. Mushrooms in desert? Well, yes, it's an entirely different take, which makes this restaurant cutting edge.
I would love to give you play by play on each dish of the 7 course meal, but as it was my birthday celebration spent with my husband, I lived in the moment and didn't take many pictures. Plus, I think it is best to experience for yourself without spoiling any further potential surprises.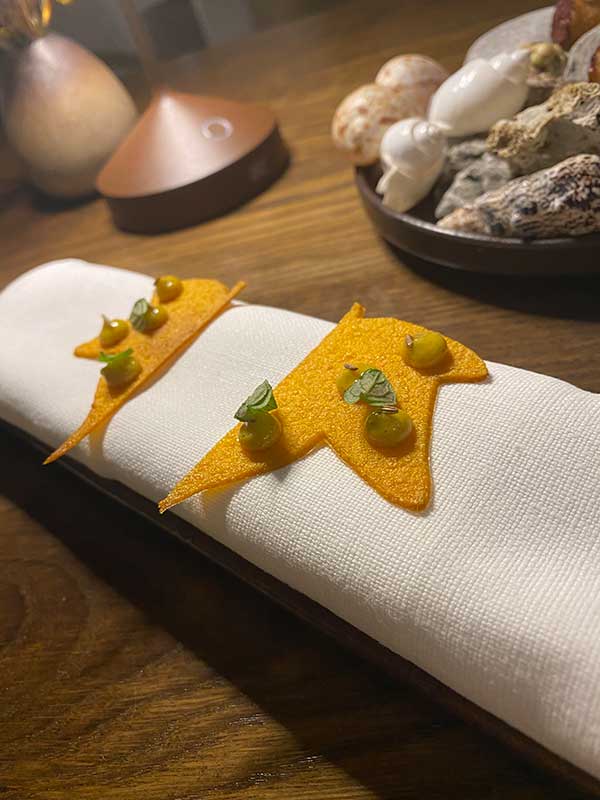 If you are looking for something special and different than the typical Castelli Romani restaurant, check out this Michelin starred gem tucked away in the town of Aricia. I highly recommend the tasting menu for the experience.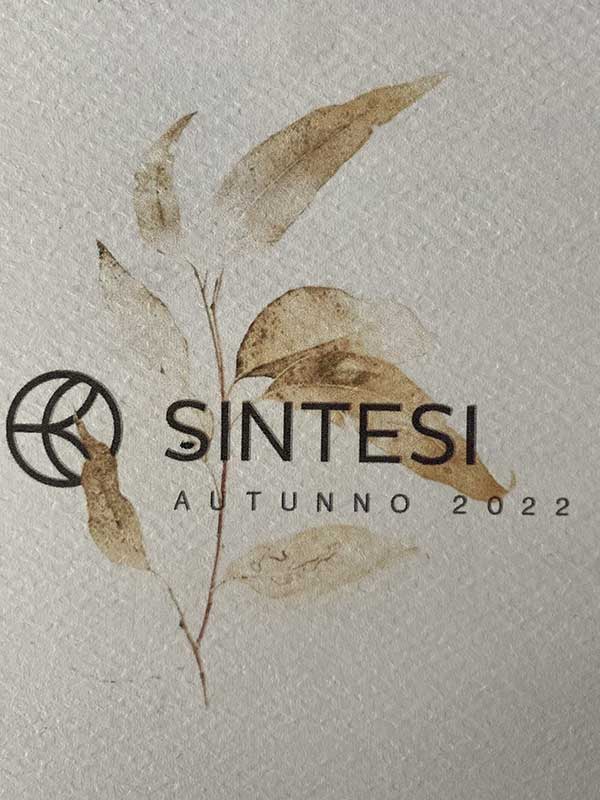 At the time of writing, the 7 course tasting menu runs €68 a person, and can be accompanied with a specific wine pairing for an additional €40. Bread plate €3 a person. Dishes can be ordered à la carte, average price €20 for pasta, €30 for fish and meat. Wine list ranges from €25 and up.
******
Sintesi
Viale dei Castani, 17
Ariccia
06 4555 7597
Looking for more restaurant suggestions? Check out:
Where to Eat in the Castelli Romani